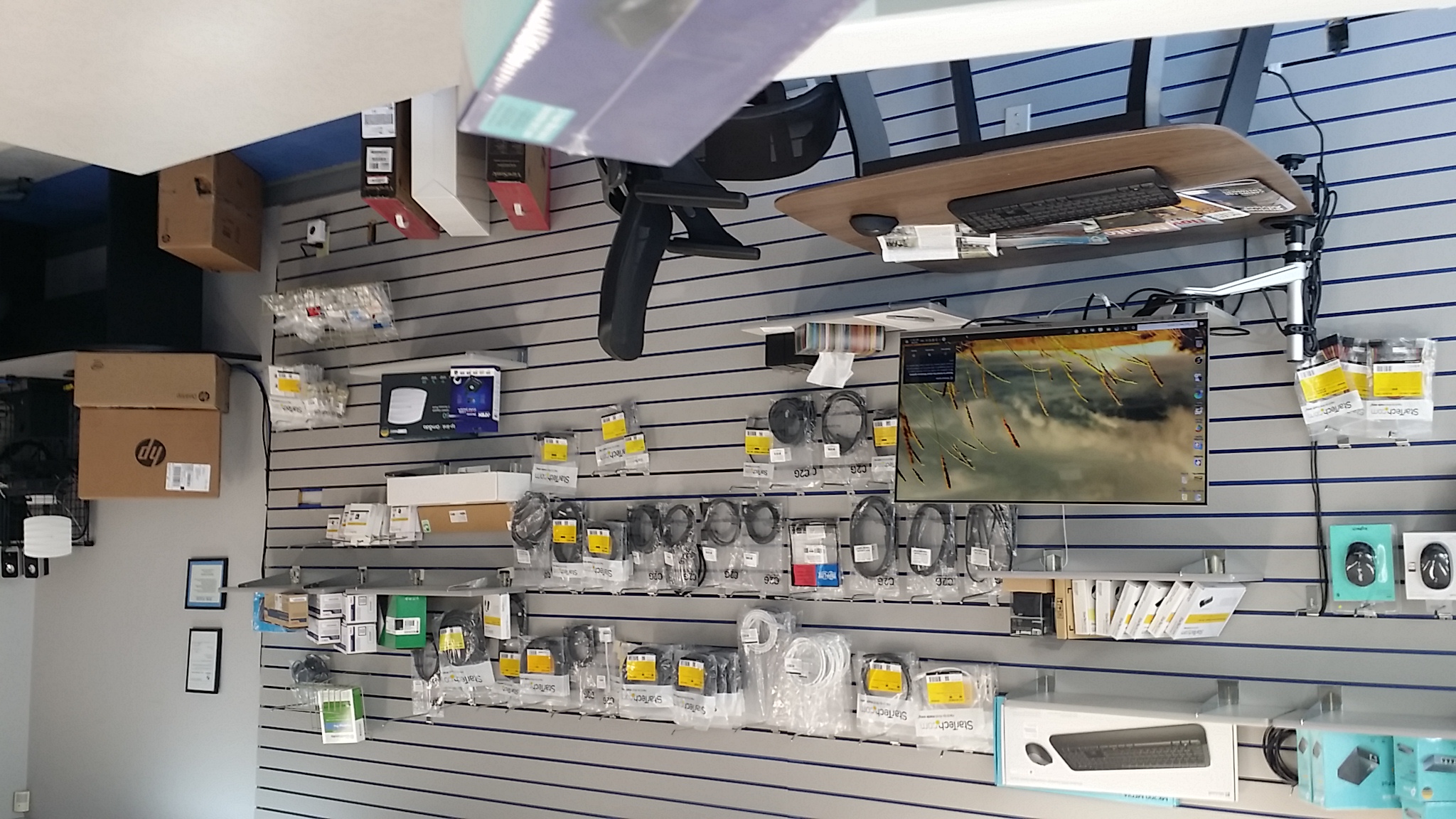 Network Data Products
Today, Network Data Products supplies, configures, and supports a variety of computer, network, and other office products, primarily for small business but, also for some home office and residentials clients.
Allen Geeraert, proprietor of Network Data Products, graduated as an electrical engineer from the University of Alberta in 1981 and has worked in the electronics manufacturing and support, software development, computer systems, and customer support business since.

No matter what we do, through it all, the aspects that were important in the beginning are the same aspects that are important now. To understand the clients and strive to exceed their expectations with the best of products and services that are available. To settle for nothing less; suppliers must meet reliability and performance expectations. Otherwise, others must be found! Product failures happen but just do not bode well with clients. And to partner with the right clients. Who are they, and what they are like, what are their business practices, and are they compatible? Not all requirements can be met, and not all clients will work. Some clients may be better off elsewhere and it's important to separate one from the other. It's a long, long road to get here, travelling onwards means doing better at everything we do, every day that we do it! Sincerest wishes for all the best are extended to those that we are privileged with serving.
-Network Data Products.

Early History
In the mid-1980's, Network Data Products formed as an incorporated business of four partners: the author, Allen Geeraert and three others. With each partner maintaining their current occupations while supporting the fledgling business, the endeavor was to design, develop and manufacture small serial data switches envisioned to fill a niche in industrial networking products. And they did! The switches found applications like interconnecting equipment in graphics shops, industrial machine control for metal cutting and fabrication, fluid level monitoring in the oil and gas industry and others.
At the time, early developments in personal computer systems and small business networks were making their debut. And these early systems were complimentary products that could be offered along with the serial data switches at the time. Of course, demand for computers, network and related equipment was a growth market, shifting the focus of, and eventually forming a larger part of, Network Data Products business. Changes in business focus, among other things, led to departure of the other partners to pursue their own interests. As a result, in 1995, Network Data Products was reformed as a family business, supporting on-going demand for the serial switches but focusing on personal computers, network, related products and services.
Development
In 1995 and the years following, it was custom-built computers, add-in cards for everything, Windows 95, and its successors, parallel printers, modems and CRT monitors. On the road to the present, products have changed, operating systems have improved, computing devices and networks have become a way of life, and Network Data Products clients have grown both in size and in numbers. Some systems supplied today are still custom-built, but usually just for gaming. Most others, including our notebooks are vendor built, and business class. Business class equipment, compared with consumer retail, are more reliable and a better fit with Network Data Products business mode of operation. Network Data Products product specialties have grown over the years! And now include multiple types of servers, backup power supplies to protect customer equipment, advanced security systems to protect customer data, internet gateways to protect the network edge, virtual private networks to safeguard customer data traversing the open internet to other locations, custom database software and others.

Location and Advertising
In the years before 1995, Network Data Products operated out of shared office or residential space set-up to support a small electronics manufacturing business. In 1995, with the authors transition to fulltime occupation, and with support from the family, and with a core of solid customers from previous years, Network Data Products moved into its first permanent home on Millar Avenue in Saskatoon.

The location is accessibly located within Saskatoon's north business industrial area which, over the years, has contributed well to sustainability and growth of the business. Several advertising efforts targeted at billboards, radio, flyers, trade shows and even city transit media helped spread the word and develop further business. But it's hard to overstate the importance of word-of-mouth as a business development tool. Word-of-mouth takes time to develop, it requires substantial commitment to providing the best products and services available. It gives people, clients or interested others, something to talk about, something that may be different or better or more interesting than what can be found elsewhere. Network Data Products joined some business clubs and even ventured into a new business area focused on multi-player computer games called Network Games. Network Games contribution, besides all the fun and excitement that accompanies multi-player computer games, brought business exposure and interest in younger people and their families.